Installing and Configuring BlueJay
Quick install guide
Before you can use BlueJay, you'll need to get it installed. We have a complete installation guide that covers all the possibilities; this guide will help you to a minimal installation that'll work while you walk through the introduction.
Ps: BlueJay is only available for Windows.
Install Java
First, BlueJay requires Java to run, so if you did not install Java yet, you need to do it before doing anything. You can use all Java versions from Java 8. Get the latest version of Java at https://java.com/en/download/
You can verify that Java is installed by typing Java -version from your shell; you should see something like this:

(for windows) java version "1.8.0_251"
Java(TM) SE Runtime Environment (build 1.8.0_251-b08)
Java HotSpot(TM) 64-Bit Server VM (build 25.251-b08, mixed mode)
Install BlueJay
To install BlueJay you just need to go to the "Downloads" section of this website and click on each link listed there to download the three versions of BlueJay you want. Then the download will start automatically. When it's done, if you already installed Java, you only have to open the .jar file in the package and that's it! BlueJay should run normally.
Initializing the data directory
Start by opening BlueJay Server Beta Community Edition you downloaded earlier. By default the username is "sa" and the password is "root". You can change it by deleting the current administrator profile and adding a new one.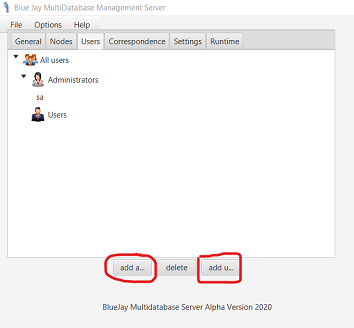 Next, go to the Nodes section and click on "add" to add all the databases you want to the server. For that, fill the window with all informations required to add a new node. Do not forget to test your connection before adding to make sure you entered the right settings. When you are done, click "ok". You have to do this for all the databases you want to add.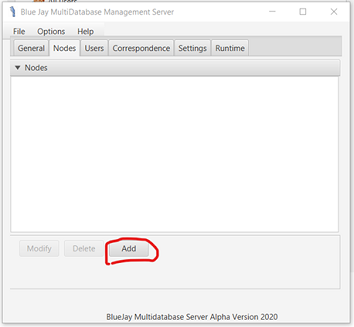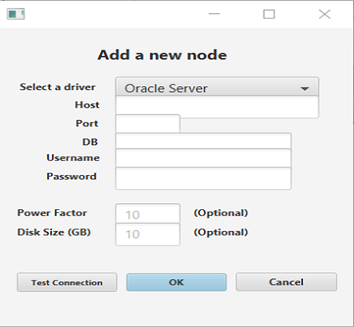 Starting the server
Once you are done added your databases, go back to the "general" section and just click on the "Start/Stop" button. Ps: It could take a minutes to activate all the nodes, but there is no worries once you entered the right settings while adding the nodes. So don't stop the processus.
Testing the Server
Open BlueJay Client Beta,then connect to the server by clicking to the first icon to the left and on the "connect to server" window click on connect. Once you are connected to the server,you should see all the tables to the left side of the software and That's it! You are good to go. Type any SQL Query and it will give some results from all the nodes.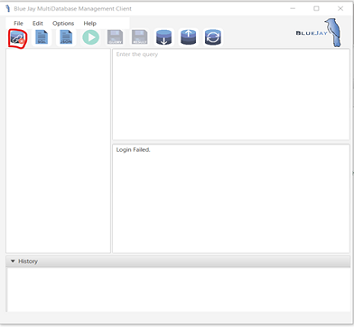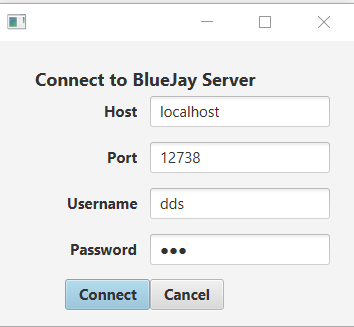 Configuring BlueJay